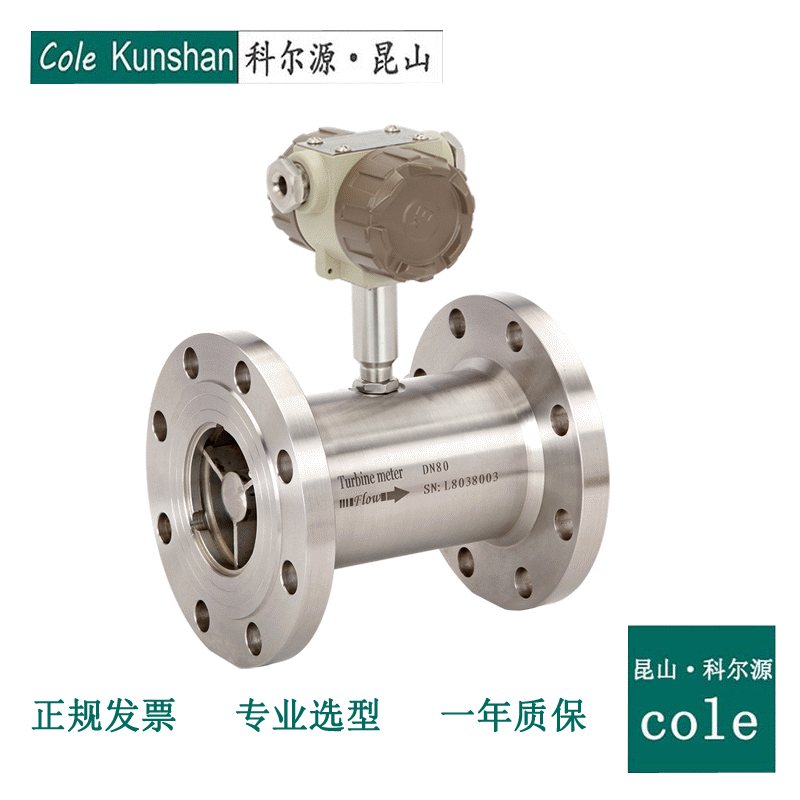 Product overview
Lwgy series turbine flowmeter is a new generation of turbine flowmeter with the characteristics of simple structure, light weight, high precision, good reproducibility, sensitive response, easy installation, maintenance and use, which has absorbed the advanced technology of flow instruments at home and abroad. It is widely used in measuring closed pipes and has no corrosion effect with stainless steel 1Cr18Ni9Ti, 2Cr13, corundum Al2O3 and cemented carbide, It has no impurities such as fiber and particle, and its kinematic viscosity is less than 5 times at working temperature; 10-6m²/ For the liquid with a kinematic viscosity of more than 5-times; 10-6m²/ The flow meter can be used after solid liquid calibration. If it is matched with display instrument with special function, it can also carry out quantitative control, over alarm, etc. it is an ideal instrument for flow measurement and energy saving.
Product features
High precision, generally up to & plusmn; 1%R、± 5% R, and the high precision type can reach & plusmn; 0.2%R;
Good repeatability, short-term repeatability up to 0.05% - 0.2%, it is precisely because of good repeatability, such as frequent calibration or online calibration can get high accuracy, in trade settlement is the preferred flowmeter;
Output pulse frequency signal, suitable for total measurement and computer connection, no zero drift, strong anti-interference ability;
High frequency signal (3-4khz) and high signal resolution can be obtained;
The range is 1:20 for medium and large caliber and 1:10 for small caliber;
Compact and light structure, convenient installation and maintenance, large circulation capacity;
It is suitable for high-pressure measurement. There is no need to open holes on the meter body, so it is easy to make high-pressure instrument;
There are many types of special sensors, which can be designed according to the special needs of users, such as low temperature type, bidirectional type, downhole type, sand mixing type, etc;
It can be made into plug-in type, suitable for large diameter measurement, with small pressure loss, low price, and can be taken out without interruption of flow, so it is convenient for installation and maintenance.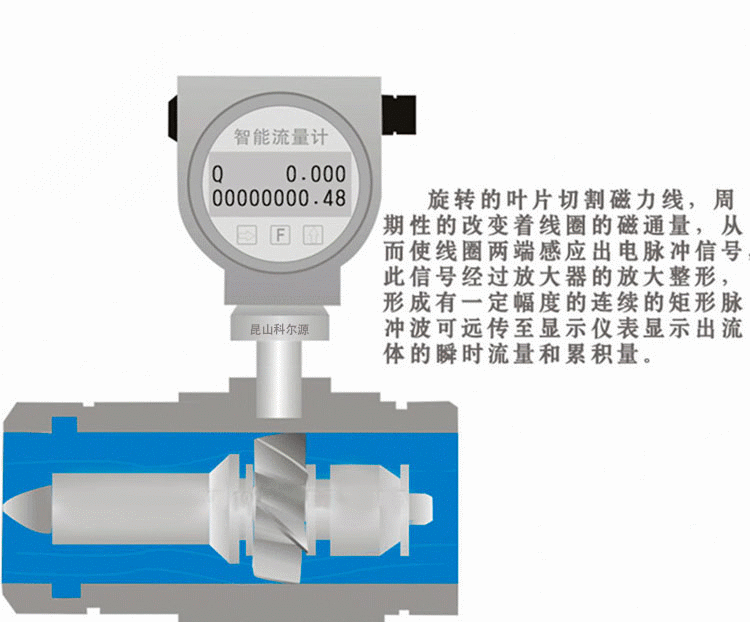 technical parameter
Executive Standard & nbsp;
Turbine flow sensor (JB / t9246-1999)
Instrument diameter (mm) and connection mode
4. 6, 10, 15, 20, 25, 32, 40, 50, 65, 80 are connected by thread & nbsp& nbsp;
Accuracy level & nbsp;
& plusmn; 1%R、± 0.5%R、± 0.2% R (special)
Range ratio & nbsp;
1:10; 1:15; 1:20
Sensor material & nbsp;
304 stainless steel, 316 (L) stainless steel, etc
Conditions of use & nbsp;
Medium temperature: - 20 ℃ ~ + 120 ℃ & nbsp; Ambient temperature: - 20 ℃~ + 60 ℃ < br / >
Relative humidity: 5% ~ 90% & nbsp& nbsp;& nbsp;& nbsp;& nbsp;& nbsp; Atmospheric pressure: 86kpa ~ 106kpa
Signal output function & nbsp;
Pulse signal, 4 ~ 20mA signal
Communication output function & nbsp;
RS485 communication, HART protocol, etc
Working power supply & nbsp;
External power supply + 24 VDC & plusmn; 15%, Ripple & le& plusmn; 5%, suitable for 4-20mA output, pulse output, RS485, etc
Internal power supply: a set of 3.0v10ah lithium battery, which can work normally when the battery voltage is 2.0V ~ 3.0V.
Signal line interface & nbsp;
Basic type: Hausman connector or self-contained three core cable; Explosion proof type: internal thread M20 * 1.5
Explosion proof grade & nbsp;
ExiaIICT4 or exdiibt6
Protection level & nbsp;
IP65 or higher (customizable)
Measuring range and working pressure
Gauge diameter
(mm)
Normal flow range
(m³/ h)
Expand the flow range
(m³/ h)
Default installation mode and withstand voltage level
Optional installation mode and default withstand voltage level
Special withstand voltage grade
(MPa)
DN4
0.04~0.25
0.04~0.4
Thread installation, 6.3MPa
Flange installation, 2.5MPa
12、16、25
DN6
0.1~0.6
0.06~0.6
Thread installation, 6.3MPa
Flange installation, 2.5MPa
12、16、25
DN10
0.2~1.2
0.15~1.5
Thread installation, 6.3MPa
Flange installation, 2.5MPa
12、16、25
DN15
0.6~6
0.4~8
Thread installation, 6.3MPa
Flange installation, 2.5MPa
4.0、6.3、12、16、25
DN20
0.8~8
0.45~9
Thread installation, 6.3MPa
Flange installation, 2.5MPa
4.0、6.3、12、16、25
DN25
1~10
0.5~10
Thread installation, 6.3MPa
Flange installation, 2.5MPa
4.0、6.3、12、16、25
DN32
1.5~15
0.8~15
Thread installation, 6.3MPa
Flange installation, 2.5MPa
4.0、6.3、12、16、25
DN40
2~20
1~20
Thread installation, 6.3MPa
Flange installation, 2.5MPa
4.0、6.3、12、16、25
DN50
4~40
2~40
Flange installation, 2.5MPa
Threaded connection, 6.3MPa
4.0、6.3、12、16、25
DN65
7~70
4~70
Flange installation, 1.6Mpa
Threaded connection, 6.3MPa
4.0、6.3、12、16、25
DN80
10~100
5~100
Flange installation, 1.6Mpa
Threaded connection, 6.3MPa
4.0、6.3、12、16、25
DN100
20~200
10~200
Flange installation, 1.6Mpa
4.0、6.3、12、16、25
DN125
25~250
13~250
Flange installation, 1.6Mpa
2.5、4.0、6.3、12、16
DN150
30~300
15~300
Flange installation, 1.6Mpa
2.5、4.0、6.3、12、16
DN200
80~800
40~800
Flange installation, 1.6Mpa
2.5、4.0、6.3、12、1
Installation dimension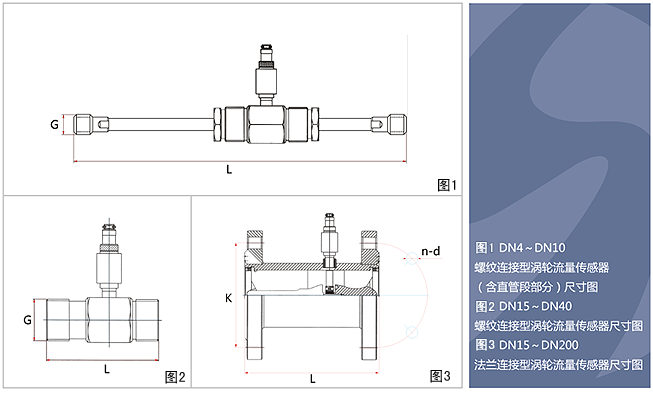 According to different specifications, the sensor is installed with thread or flange connection. The installation method is shown in Figure 1, figure 2 and figure 3, and the installation size is shown in the table below:
Nominal diameter (mm)
L(mm)
G
K(mm)
D(mm)
N (number of holes)
four
two hundred and twenty-five
G1/2
six
two hundred and twenty-five
G1/2
ten
three hundred and forty-five
G1/2
fifteen
seventy-five
G1
Φ sixty-five
Φ fourteen
four
twenty
eighty
G1
Φ seventy-five
Φ fourteen
four
twenty-five
one hundred
G5/4
Φ eighty-five
Φ fourteen
four
thirty-two
one hundred and forty
G2
Φ one hundred
Φ fourteen
four
forty
one hundred and forty
G2
Φ one hundred and ten
Φ eighteen
four
fifty
one hundred and fifty
G5/2
Φ one hundred and twenty-five
Φ eighteen
four
sixty-five
one hundred and seventy
Φ one hundred and forty-five
Φ eighteen
four
eighty
two hundred
Φ one hundred and sixty
Φ eighteen
eight
one hundred
two hundred and twenty
Φ one hundred and eighty
Φ eighteen
eight
one hundred and twenty-five
two hundred and fifty
Φ two hundred and ten
Φ eighteen
eight
one hundred and fifty
three hundred
Φ two hundred and forty
Φ twenty-two
eight
two hundred
three hundred and sixty
Φ two hundred and ninety-five
Φ twenty-two
twelve
Product classification
Product picture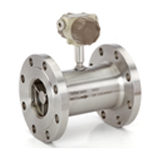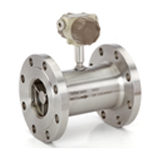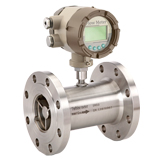 Instrument model
LWGY-N2
LWGY-A
LWGY-E
signal output
pulse
4-20mA
4-20mA / pulse
Power supply
+24VDC± 15%
+24VDC± 15%
24VDC± 15%
24VDC± 15%
24VDC± 15%
Accuracy class
Grade 1.0-0.5
Grade 1.0-0.5 & nbsp;
1.0~05
measuring range
Standard range
Standard range & nbsp;
Standard range or extended range
monitor
nothing
nothing
yes
communication interface
nothing
nothing
Optional RS485
Communication protocol
nothing
nothing
Moubus HART
Instrument material
stainless steel
stainless steel
stainless steel
Explosion proof grade
nothing
Exdiibt6 or ExiaIICT4
Exdiibt6 or ExiaIICT4
Protection level
IP60
IP65
IP65
Overall power consumption
< 1W
< 1W
< 1W
Instrument thoroughfare
DN4~DN250
DN4~DN250
DN4~DN250
Medium temperature
-20℃~120℃
-20℃~120℃
-20℃~120℃
ambient temperature
-30℃~60℃
-30℃~60℃
-30℃~60℃
On site cases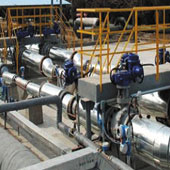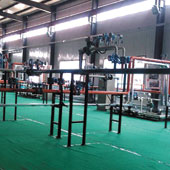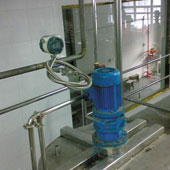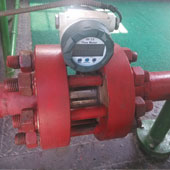 Application in Refinery
Application of air conditioning technology in tap water cooling
Application in chemical plant
Application in iron and steel plant